How Rousselot became the leading collagen manufacturer in the world
Our story
Rousselot's journey started in 1891 with the founding of a family-owned business producing glue and gelatin. Today, Rousselot produces and distributes hundreds of products including Peptan, the world's leading collagen brand. 
The journeys of Rousselot and Peptan, from their creation to here they are today:
1891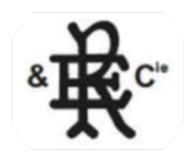 1891
Rousselot Foundation

Edouard Rousselot, a French businessman, founds the company Rousselot, which laid the foundation for what has become the world's leading gelatin and collagen manufacturer in the world. In those early years, its main business was manufacturing glue; the production of gelatin only started around 1900. 
1929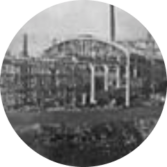 1929
Acquisition of the Angoulême factory, France

During a period of fast growth of the gelatin industry, Rousselot acquires the gelatin and glue factory Société des Colles de France (SCF), in Angoulême. 
1930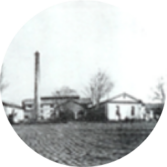 1930
Acquisition of the L'Isle-sur-la Sorgue factory, France

L'Isle-sur-la Sorgue joins the Rousselot group to specialize in manufacturing gelatin for the photographic industry. At that time, Rousselot was the first manufacturer of photographic gelatin. Today, Angouleme and L'Isle sur-la Sorgue are still operational and remain two of the most important Rousselot factories. 
1962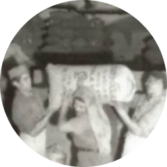 1962
Installation of the Ghent factory, Belgium

Following the success of its glue and gelatin business, the company took off with exports in the 50s. In 1962, the company expands by building a gelatin factory in Ghent, Belgium. 
1963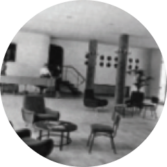 1963
Rousselot becomes the leader of the French chemicals industry

By this time, the company employed 1000 people and iss ranked as the 250th largest company in France. 
1977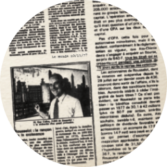 1977
Rousselot partners with ATO Chimie

Growing at a rapid speed from 315 to 1,064 million francs between 1968 and 1976, Rousselot wants the support of a reputable partner, and joins forces with – Elf-Aquitaine and Total (ATO Chimie). Rousselot's workforce grows to 4,000 employees.
1984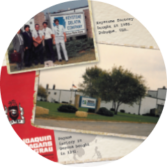 1984
Rousselot joins Sanofi

Rousselot is acquired by Sanofi, a subsidiary of Elf-Aquitaine. In subsequent years until 1991, Rousselot purchases factories in Dubuque, USA and Girona, Spain. 
1994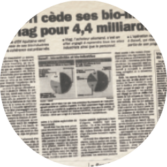 1994
Rousselot becomes part of SKW

Süddeutsche Kalkstickstoffwerke (SKW), a subsidiary of German group VIAG, takes over Sanofi Bio Industries. 
1996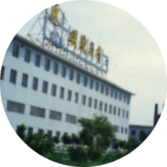 1996
Expansion in Asia

In parallel to structure changes, Rousselot pursues international expansion in Asia and acquires factories in Kaiping, China. Throughout the early 2000s, sales offices were set up in Kuala Lumpur, Malaysia and Tokyo, Japan, and plants in Wenzhou, China and Da'an, China through a joint venture. 
2002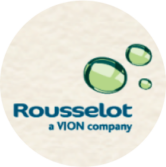 2002
Rousselot becomes part of Vion

The VION food group in the Netherlands oversees the development of Rousselot, supporting its expansion plan in China and Brazil, and the growing hydrolyzed collagen market. 
2008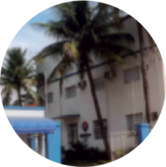 2008
Rousselot returns to world's no. 1 in gelatin production
Through the acquisition of Brazilian company Rebière, a leader in the Brazilian gelatin market and one of the ten largest producers in the world, Rousselot reclaimed it top position.
2008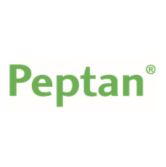 2008
Rousselot acquires Peptan brand
The company strengthens its product offering based on its long history of expertise in the health and nutrition sector by acquiring the Peptan collagen peptides range distributed by German company BHJ Products GmbH.
2014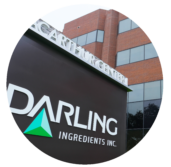 2014
Rousselot becomes part of Darling International
Vion Ingredients are acquired by US group Darling Ingredients , a global leader of sustainable food, feed and fuel ingredient solutions, further supporting Rousselot's growth.
2018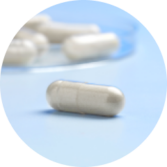 2018
Peptan IIm, bringing joint health a step closer
With the success of Peptan, Peptan IIm, a hydrolyzed collagen type II matrix developed specifically for joint health, is added to the Peptan portfolio.
2019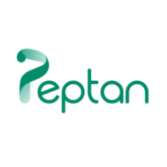 2019
Rousselot rebranded
To meet the evolving market and new consumer needs, Rousselot restructures into three key segments providing tailored services to our customers- Rousselot Health & Nutrition, Rousselot Biomedical and Rousselot Functional Ingredients. Peptan is part of Rousselot Health & Nutrition.
2020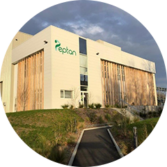 2020
A Peptan F dedicated site in Angoulême
Driven by the growth of the international collagen market, Rousselot invests in Angoulême, one of its historic sites. A new state-of-the-art production site dedicated to the production of fish collagen peptides is set out on a surface of 2,500m2.
2021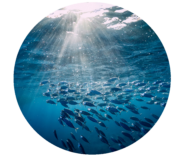 2021
Peptan Marine, MSC-certified collagen peptides
To meet the growing demand from conscientious consumers, Rousselot introduces Peptan® Marine collagen peptides sourced from 100% wild-caught marine white fish and certified by the Marine Stewardship Council (MSC).
2022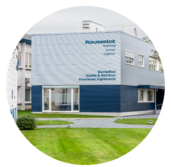 2022
Rousselot adds Peptan P production line at Ghent facility
The company increase in its production capabilities for porcine collagen, responding to rising demand for premium collagen ingredients. The newly opened production line in Ghent, Belgium will specialize in the manufacture of Peptan P.
2022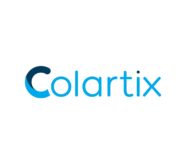 2022
Colartix
Rousselot Health & Nutrition launches its unique collagen matrix from natural cartilage for joint care backed by consumer science.
The scientific results of the research are based on a study with more than two hundred consumers.
Disclaimer
You are now leaving peptan.com and being redirected to a third party website operated by one of Rousselot's official co-branded partners with products containing Peptan collagen peptides licensed by Rousselot. Rousselot is not liable in any way for the content nor for the products and services provided on any third party websites.
Ok
Find your perfect product
Experience Peptan's benefits today.
Discover Rousselot
If you want to learn more about Peptan, we offer many informative documents, such as brochures, whitepapers, infographics, and more on our the Rousselot Health & Nutrition website