Why Revive Active's 'super supplements' are becoming a global success
In this month's interview with a Peptan co-branded partner, we present Revive Active, an Ireland-based company that produces the highest quality 'super supplements' to support individuals around the world in their pursuit of health, fitness, and beauty.
Author: Christina Hackett, Brand Manager at Revive Active
What is Revive Active, and what does it stand for?
Revive Active's ethos is simple: to formulate and produce premium super supplements, that contain the best ingredients, sourced from the top suppliers worldwide, provided in the most bioavailable form, so we can make a difference to people's health and wellbeing. Our unique products are formulated and produced in Ireland before they are exported to over 48 different countries around the world.
Can you share the story behind Revive Active?
In 2011, our managing director, Daithí O'Connor, founded Revive Active with one vision in mind: to become the leading health supplement company globally. In just a decade, we have seen real growth. From starting with four employees and a single product in our portfolio, we now have 40+ team members and a complete range of super supplements available across the world. Through it all, we have never strayed from our principles, and we are still striving to be world leaders in our field.
What do you offer your customers?
We currently have nine products in the Revive Active portfolio, providing tailored nutrition and health support for every demographic. The range includes everyday health and wellbeing, physical agility, mental agility, and beauty from within. Our products are all in powder form and packed with premium ingredients, without the need for fillers or binders, unlike many other vitamin and mineral supplements.
Can you say more about your joint health and nutricosmetic range?
In 2015, Revive Active launched Joint Complex, a super supplement aimed at consumers over 45 years old who experience joint issues, are sports enthusiasts, or who are living active lifestyles. Joint Complex supports cartilage, bones, connective tissue, and muscle function. It is an all-in-one solution of ten key ingredients, including 5000mg of Peptan collagen peptides.
After a few months of working with this product, we noticed that many customers were also using Joint Complex to support their skin. So, in 2017, Beauty Complex was born. Beauty Complex is a super supplement that supports the skin, hair, and nails of consumers. Beauty Complex's benefits come from its unique range of premium ingredients that all work together, including 7000mg of Peptan collagen peptides. Overall, it is an ideal solution for consumers who want to look their best.
Which ingredients are essential to succeed in these markets?
At Revive Active, we believe that Peptan collagen peptides, glucosamine, hyaluronic acid, phytoceramides, and MSM are the key ingredients.
What role has Peptan played in your communication strategy?
Since 2017, we have always ensured that Peptan was clearly illustrated on our packaging. Being able to market ourselves with one of the world's leading collagen manufacturers has given us an edge, showing consumers the true quality of our products. In fact, at all touchpoints across 1,200 retailers, our commercial teams highlight the fact that Joint Complex and Beauty Complex contain type 1 hydrolyzed collagen from a leading company – a key differentiator against our competitors in the Irish market.
Being able to market ourselves with one of the world's leading collagen manufacturers has given us an edge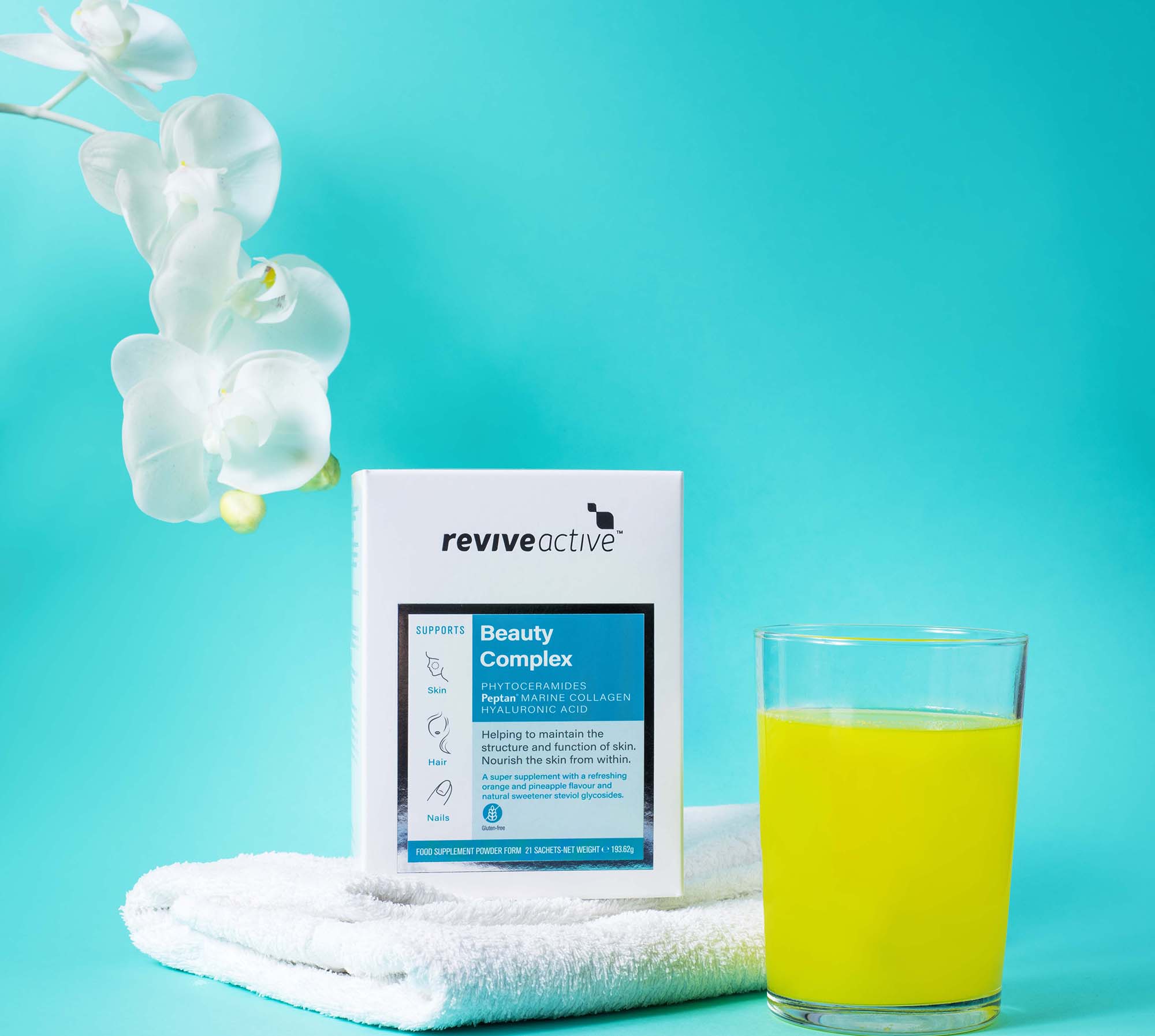 How does Peptan help to differentiate your products from other collagen products?
Whilst there are many collagen-based products on the Irish market, our use of Peptan collagen peptides in both Joint Complex and Beauty Complex gives our retailers and consumers confidence in the quality of the product. What also makes a difference is that Peptan is a type 1 collagen – the same type that is in our bones and skin. This means the peptides are broken down when ingested, making them easier for users to digest and absorb. Peptan also contains hydroxyproline, giving the peptides unique bioactive properties. For example, hydroxyproline is key to making dipeptides and tripeptides, making collagen digestible and highly bioavailable. Overall, Peptan's high bioavailability is a key selling point for us.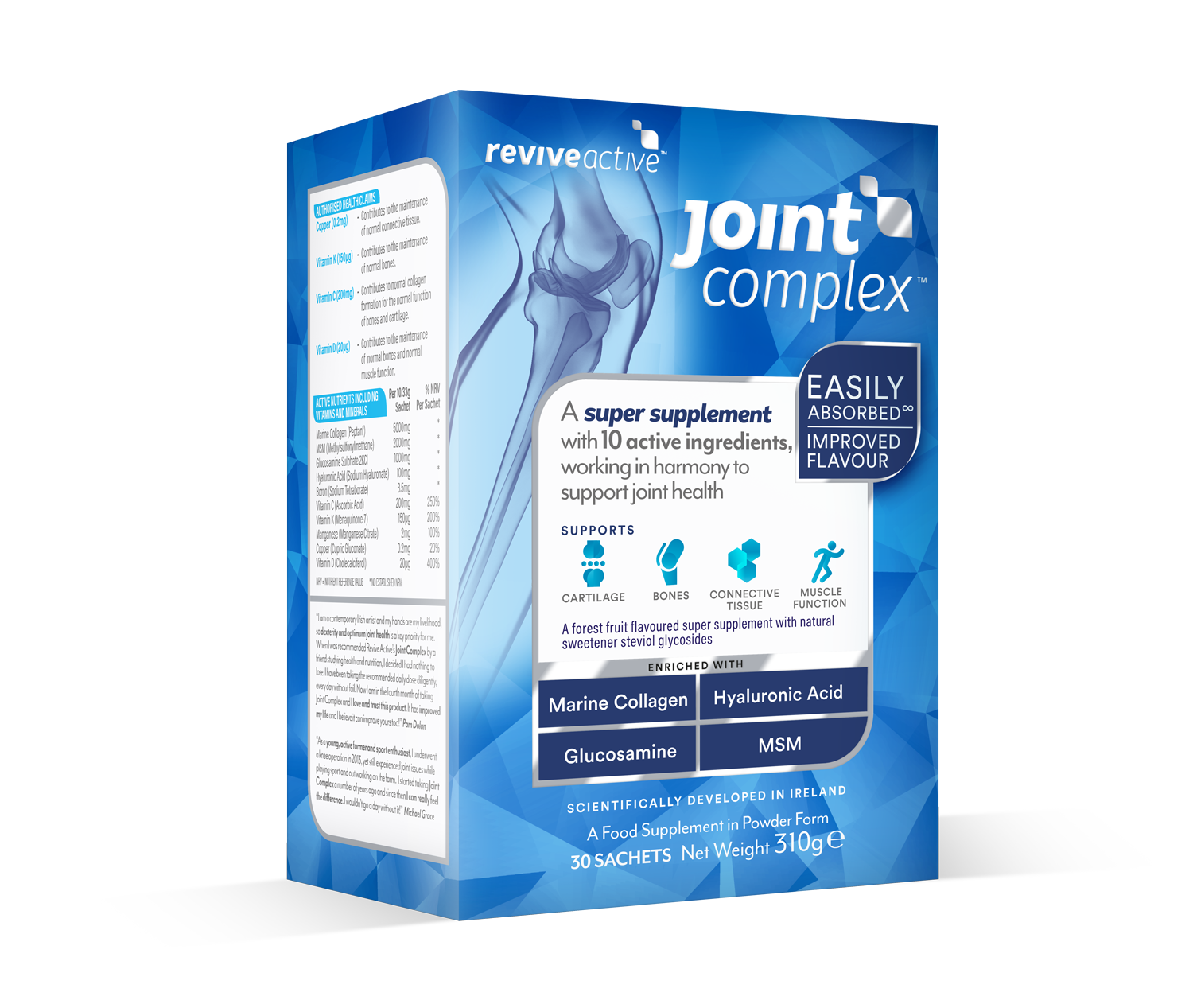 What plans do you have in your partnership with Peptan?
At the end of 2020, Revive Active signed a Co-branding agreement with Peptan, and we are looking forward to developing our association with one another. In 2021, Peptan will be leading a series of online training webinars with our highly skilled commercial team, ensuring that they are fully aware of the features and benefits of Peptan collagen peptides. Following this, we hope to develop a pool of content that we can use to educate our consumers.
What's coming up for Revive Active?
In 2021, Revive Active will be using both digital and retail platforms to reach further into the UK market. Currently, there are approximately 50 retailers in central London stocking the brand, but this will be increased throughout the year. In addition to this, our current product portfolio will be introduced into emerging markets across the world, like Cyprus, Portugal, Spain, Ghana, Nigeria, and Saudi Arabia.
Learn more about the science behind Peptan or explore Revive Active and its products.
Recent articles
66 products have been found in your country