YOUR FITNESS, SPORTS NUTRITION, AND COLLAGEN PEPTIDES QUESTIONS ANSWERED BY NUTRITION EXPERT AND WEIDER INFLUENCER PAULA ELLIS  
Influencer, nutrition expert, and Weider's Key Account Manager Paula Ellis (@paulaellisfit) has over 10 years of experience with fitness, sports nutrition, and athletic training. Paula holds a Bachelor's in Psychology, a Postgraduate Degree in Nutrition, Pharmacology, and Sports Supplementation, and a Master's in the Management of Sports Centers. In this interview, Paula shares her insight into collagen peptides and sports, discusses her own experiences taking Peptan and Weider collagen, and even reveals one of her favorite recipes.
When and why did you start using collagen?
'I started taking a daily dose of Peptan collagen peptides around 9 years ago. After a bad fall led to a severe knee injury, I wanted to speed up the recovery process, while supporting my weight training and strengthening exercises. At the same time, I noticed that my skin, hair, and nails were beginning to show signs of weakness, probably due to my stressful lifestyle and lack of hydration. My solution: adding Weider's collagen product with Peptan into my daily routine, appreciating its sports nutrition & beauty benefits – and the strong research that backed it up. Since then, I've been hooked: everyone who knows me knows I add Peptan to my coffee every morning.'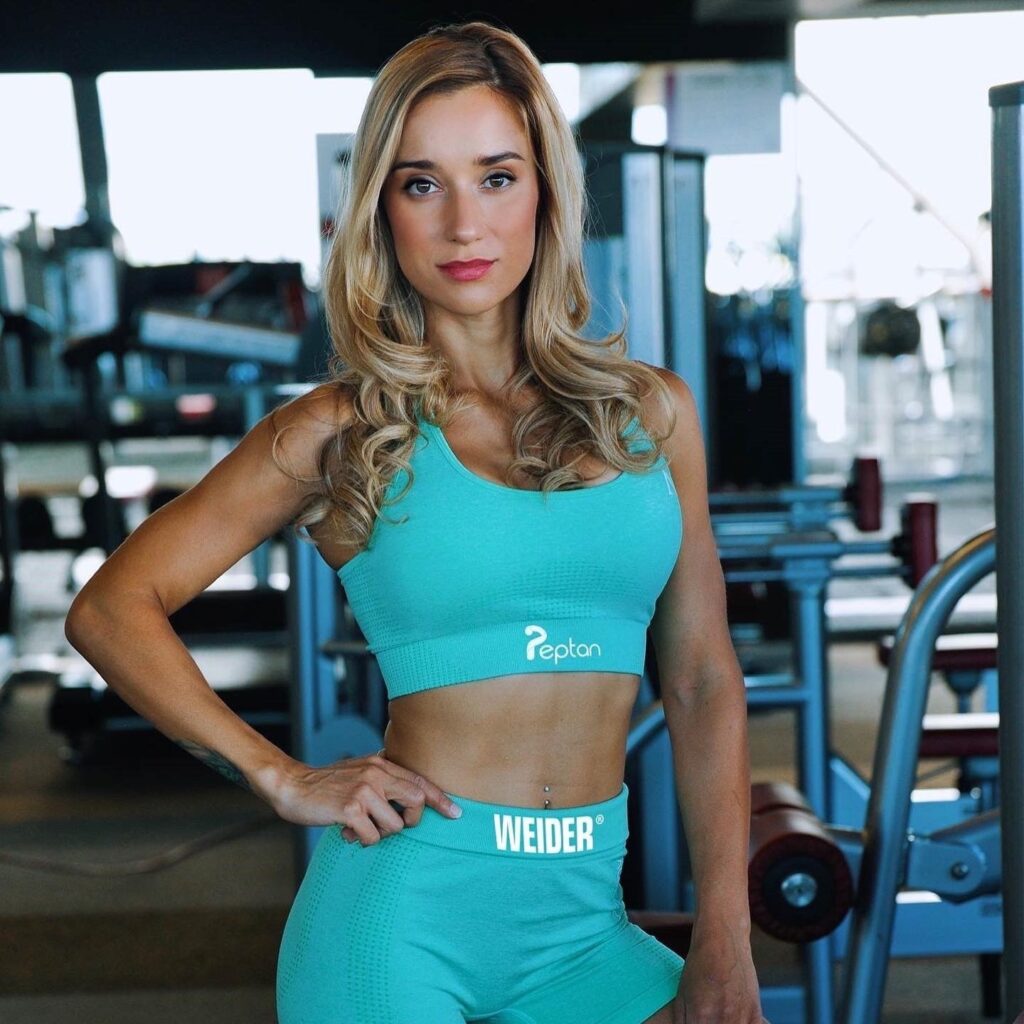 Who should take collagen peptides for sports?
'I recommend collagen peptides to everyone, no matter the type of exercise you do. With science-backed benefits for sports nutrition, mobility, and joints & bones, it can support every type of fitness regime. Besides just its sports-boosting potential, it provides preventive care too. As we get older, our bodies produce less collagen, leading to potential issues like joint discomfort. For me, prevention is always better than the cure, so I advise people to start taking collagen supplements right away.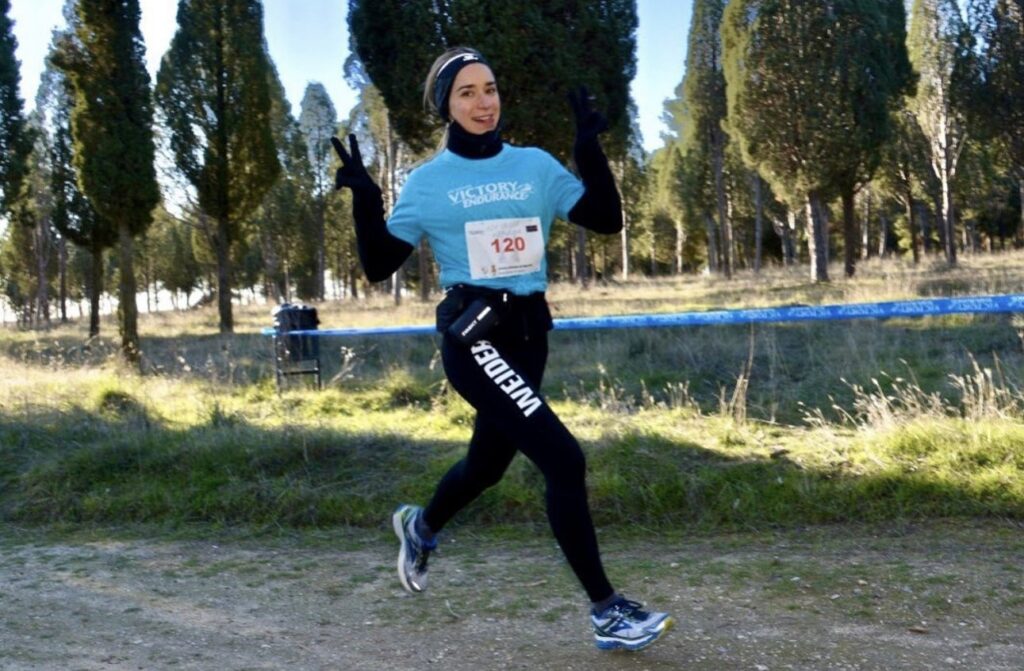 'Beyond that, of course, if your routine involves repetitive movements and high impact and loads over a long period, collagen is essential for supporting your joints and bones against wear and tear. This means those with heavy exercise routines, like athletes and ambitious weekend warriors, are particularly suited to collagen supplementation. Activities like endurance races and marathons, cycling, and swimming all include repetitive movement. High-impact exercises like weight training and HIIT (High-Intensity Interval Training) can put a strain on your joints and bones. Alongside rest, proper recovery, and a balanced diet, collagen supplements can support you as you look to get fitter, stronger, and healthier.'
Did you know that a 2019 clinical study suggested that Peptan supplementation decreases muscle soreness and speeds up recovery after intense exercise? Read more on Peptan's sports nutrition benefits.
How do I take collagen peptides?
'The simple answer is: "however you want". For me, taking it in the morning is the best way to start my day, but there are no strict rules. In terms of dosages, the recommended daily dose is between 9-10g, so that's the best amount to aim for. The main thing you need to know is that consistency is your best friend. If you want to obtain all the benefits of collagen peptides, taking it every day is the best way to go.'
How do you choose the right collagen peptides product?
'With so many options on the market, it can be tough to make a decision. Personally, I prioritize quality: whenever I see the Peptan logo, I know I'm getting a high-quality product from the world's leading collagen brand – guaranteeing reliability, safety, and efficacy. Beyond that, there are three things I recommend looking out for:
For me, Weider's collagen powder with Peptan ticks all the boxes. It's a first-rate product that makes it easy to add the ideal daily dose of collagen peptides to my routine. With extra ingredients that elevate the formula, like magnesium, vitamin C, and hyaluronic acid – it's no wonder it's been a favorite ever since I tried it.'
What's your favorite way of taking collagen peptides?
'If you don't follow my socials, you might have missed my favorite fitness treat: the delicious Collagen Coffee Latte. It's the perfect way to start an active day or to de-stress after a big workout. And it's super easy to make. Simply start with a coffee and almond drink and add a scoop of Weider Peptan collagen for its health benefits.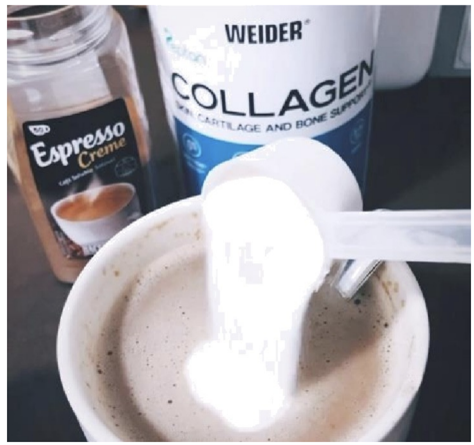 To take this recipe to the next level, you can create a complete one-stop breakfast by adding additional ingredients that contain the energy-producing nutrients we need, also known as macronutrients. Here's a breakdown:
Now, you have a delicious treat packed with the nutrients you need. However, the amount will depend upon your nutritional requirements. I hope you enjoy it!'
Hear more insight from Paula in her podcast on SportLife.es
Take your fitness to the next level with Weider or discover the elite athletes taking advantage of Peptan in our blogs
Recent articles
66 products have been found in your country