Colartix study published
Did you know that a recent study suggested that Colartix, our natural matrix of hydrolyzed collagen peptides, can reduce joint discomfort?*
The placebo-controlled consumer study featured over 200 participants of different genders, ages, and activity levels. For 12 weeks, the participants took a dose of 1g Colartix or a placebo every day, with changes in post-exercise joint pain monitored through a Visual Analog Scale (VAS).
The results? The participants that took Colartix reported a steady decline in joint discomfort after exercise while the placebo group remained constant. It took just 3 weeks for significant results to appear, and the decrease in soreness was apparent 4 weeks after participants stopped supplementing with Colartix.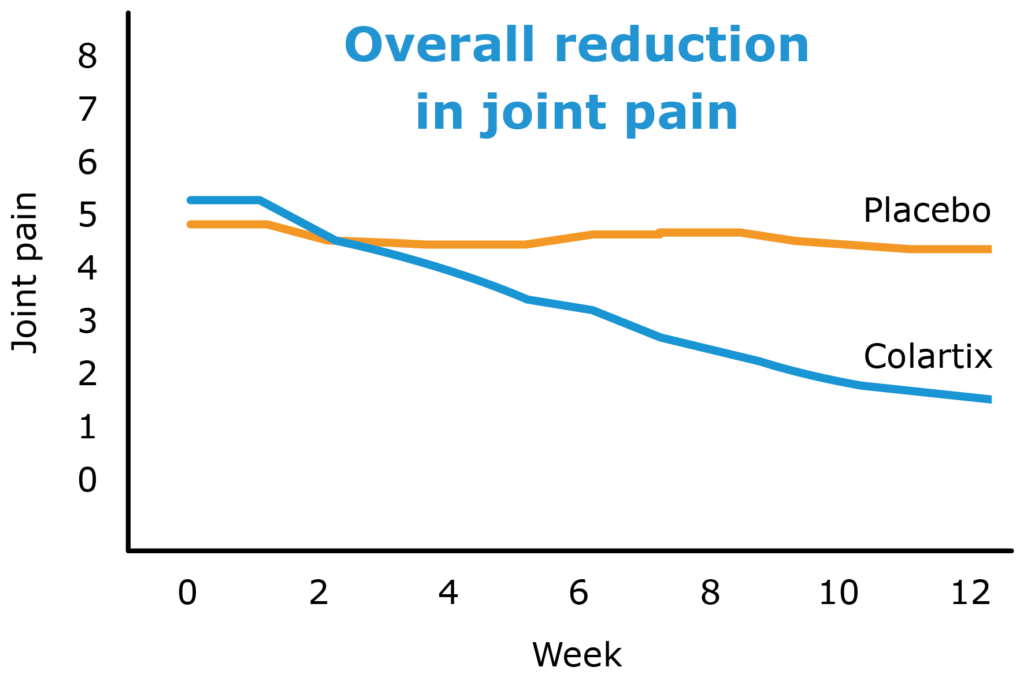 Discover more about this study, joint health, and Colartix here.
*Newman C, et al. 2023. doi: 10.2196/42967
Recent articles
66 products have been found in your country