#COLLAGENTALK, EP 3 – Marta Hernández talks about collagen for sports nutrition and Weider collagen
In this episode of #CollagenTalk, we are honored to invite Marta Hernández, food technologist from Weider Spain to talk about their new product CollagenPlus that has recently been launched onto the market.
During the interview, you will hear about the history of Weider, their philosophy of 'SMART NUTRITION', how they came up with the new Collagen Plus with Peptan inside, how it can help benefit sportspeople's nutritional needs and more. Watch to discover.
(Weider Spain is a Peptan co-branded partner)
[interview transcript]
Pauline: Welcome to #CollagenTalk, I am Pauline from Rousselot, your host of this episode. My guest today is a food technologist from Weider Spain, a leading sports nutrition brand. A warm welcome to Marta! Marta thank you for joining us, can you tell us a bit more about yourself?
Marta: Good morning Pauline! Thank you for inviting me to this interview. I am a food technologist with a Master's degree in the management of Food Security and Quality.
I have been with the Weider team since January and without any doubt, the field of sports nutrition and functional foods is definitely what I like the most. I'm very happy tell you more about Weider and our new product.

Pauline: Definitely! As we know that Weider is a global leading sports nutrition brand, we would love to hear more about its history, how did it start?

Marta: The Weider story begins more than 80 years ago with two brothers, Joe and Ben Weider. They are considered to be the fathers of bodybuilding and are known as the "Trainers of Champions", for example the great athlete Arnold Schwarzenegger. We are characterized by our market leadership with innovative and high-quality products that are distributed across five continents. Always backed up by science, our products are an excellent support for both athletes and people who want to live a healthy lifestyle, as we have an extensive range of products (bodybuilding, fitness, supplements and functional foods).
Quality is one of our fundamental principles, which is why we can say that we pursue SMART NUTRITION, using the best raw materials and ensuring good manufacturing practices (GMP) for the well-being of our consumers.

Pauline: Weider currently has two collagen powder drinks in its portfolio, one for general sports nutrition and one for joint support. You've decided to launch a new product and we are very excited to hear about it. Can you present us your new product – Collagen Plus that will be launched soon? How was the idea born?

Marta: The idea of creating this new product Collagen Plus came from the need to reinvent ourselves and improve existing products. We already had a collagen product, but we decided to go further by reformulating and improving our product by adding active ingredients that together provide a more exclusive and quality product. Furthermore, this product is not only aimed at athletes, but also at all adults who want to keep an active lifestyle and improve the health of their joints, muscles and bones. Collagen Plus is a food supplement made from collagen peptides, vitamin C, hyaluronic acid, plant extracts and magnesium. Each ingredient plays a key role in promoting muscle, cartilage, and bone health. The main ingredient is collagen peptides. We have chosen Peptan because it is the leading brand in this market and because of the numerous scientific studies that support its effectiveness.
Peptan are type I collagen peptides, the same type of collagen found in our bones and skin. It is a natural product of high purity, containing more than 97% protein (by dry weight). They represent bioactive peptides whose hydrolyzed form makes them easily digestible.
Collagen is responsible for binding the connective tissues of many organs such as muscles, tendons, ligaments and bones. Therefore, it provides the body with a structural function that gives it the necessary firmness and elasticity needed. Vitamin C is added for its contribution to the normal formation of collagen and for the normal functioning of cartilage and bones. Hyaluronic acid provides hydration and has a fundamental structural function. It is also found in joint fluid, providing optimal lubrication to maintain the health of the joint itself. Magnesium is essential for the proper synthesis of the basic structures of connective tissue and bones. Bamboo extract provides a source of silicon which also plays a key role in the synthesis of collagen and connective tissue.
In addition, this formula contains organic turmeric extract, having great antioxidant and anti-inflammatory properties.

Pauline: You have mentioned quite some ingredients in Collagen Plus, which ingredients are essential to succeed in the sports nutrition market?

Marta: The main ingredients that a sports nutrition company must have, and which therefore form part of many of our products are:
– Different types of proteins of both animal and plant origin (concentrated, isolated).
– Collagen
– BCAA's (amino acids)
– Vitamins and minerals for recovery and isotonic products.
– Mg
– Caffeine
– L-Carnitine
– Creatine

Pauline: Since the new product is called Collagen Plus, what are the key characteristics of a collagen peptide intended for sports nutrition formula?

Marta: As mentioned before, collagen peptides are short chains of soluble amino acids that are highly bioavailable and, due to their broad amino acid profile, provide the nutritional benefits necessary for the practice of sport. Among the main benefits they contain as per their scientific studies we can find:
– Improves recovery from possible injuries and even helps to prevent them.
– Reduces discomfort of joints and bones.
– Maintains the density of our bones,
– Increases the resistance and strength of joints, tendons, and ligaments,
– It is decisive when it comes to transmitting the strength of the muscles.

Pauline: You mentioned scientific studies, is having the science behind ingredient in sports nutrition product important?

Marta: Of course. Science is what supports the information and data necessary for our product to be considered safe and effective. In our company, behind a launch of a product, there is a huge amount of research that ensures that the product we present meets all the safety and efficacy standards that the product requires.

Pauline: Collagen is historically known for its beauty benefit, how did you promote and increase collagen peptides awareness for sports nutrition in Spain and in wider Europe?

Marta: Through the media such as our websites and social networks, we can transmit information about our products and underline the importance and benefits of their consumption. In that case, we have a team of experts with nutrition background who write articles to raise awareness regarding the importance of taking collagen from a certain age or for any athletes. These experts recommend the use of collagen not only as a supplement but also as a PREVENTION of injuries or deficiencies in adults.
Muscle and tendon pain, inflammation and decreased strength and endurance are some of the symptoms of structural damages caused by intense exercise. These changes affect the normal performance of subsequent training sessions. And that is where collagen peptides come into play and prove their effectiveness in reliving these discomforts and reduce the recovery time.
In addition, apart from athletes, natural collagen production for normal adults begins to decline around the age of 30. Therefore, we have to make people understand that with age, our collagen starts to break down faster than our body can replace it. This makes it necessary to use specific products to support exercise recovery.

Pauline: How are you going to communicate to consumers about the benefits of Collagen Plus?

Marta: We have different ways to do it, but mainly through our social networks. We do a lot of infographics explaining the product, we write different articles that we publish in our blog and advertorials in different magazines such as Sport Life. The most important thing is to educate the consumer and let them know how, when and why to take Collagen Plus.

Pauline: Why did you choose a powder drink as delivery form?

Marta: Powdered products are one of our preferred forms of administration, as they have a longer shelf life and are very easy to consume.
Shelf life refers to the time during which the organoleptic and physicochemical characteristics remain intact. Moreover, for consumption, it is only necessary to mix it with water and the product is ready for consumption.

Pauline: Now that we know everything about Collagen Plus, I'd love to see it in action! I see you have it next to you, can you demonstrate how to take it?

Marta: The product comes in a 300g format, the perfect amount for a full month's use. It comes with a scoop whose capacity is exactly the 10 g that we have established as a dose (10 g of product provides 9 g of collagen peptides). We have established this dosage based on experts' recommendations as well as studies that show that these quantities are safe to use.
The powder is mixed with 200 ml of water and can be taken at any time of the day.

Pauline: Thank you for the demonstration, I can't wait to try it out myself, what are your upcoming plans and where can we find it on the market?

Marta: The general idea is to make the product known and position it on the market. Different marketing and sales actions will be carried out to introduce it in the European market. It will soon be available for purchase, mainly at Decathlon.

Pauline: Thank you, Marta, and thank you our viewers for watching this episode on Weider.
We really enjoyed talking to Marta about Weider's story and its new exciting Collagen Plus launch. We can't agree more with what she said about the importance of prevention of injury and recovery in sports, and the fact that not only athletes can benefit from collagen but also those that want to keep up an active lifestyle. Thank you for joining us today Marta, for more information on CollagenPlus, visit www.weider.es and for the science behind Peptan, visit Peptan.com, stay fit!
---
Collagen Plus
Collagen Plus is a lemon-flavoured dietary supplement made of 93% hydrolysed collagen (Peptan®), acidifier: citric acid; turmeric rhizome extract (Curcuma longa L.) (CursolTM), calcium-L-ascorbate (vitamin C), dry extract of bamboo shoots (Bambusa bambos) (70% silica), natural flavouring, hyaluronic acid, sweeteners: sucralose, steviol glycosides; manganese gluconate.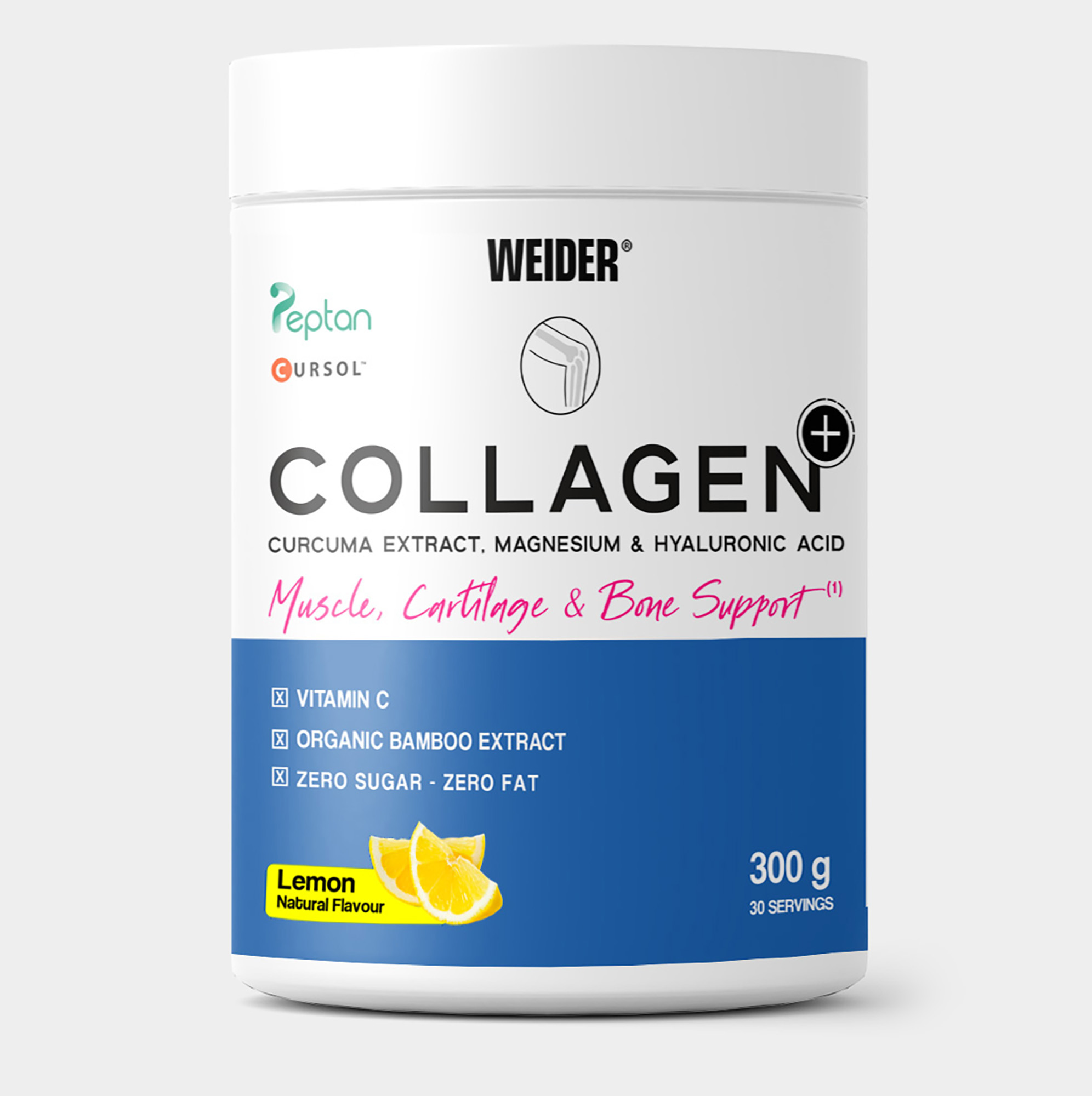 Marta Hernández
Being passionate about the world of functional food and sports, Marta Hernández studied Food Science & Technology for her bachelor's degree and Food Safety & Quality for her master's degree. Soon after she started her professional career in the sport nutrition sector. Marta has experience in different sectors of the food industry implementing activities to ensure food quality and safety. Currently, in addition to guaranteeing the quality and safety of products, she is involved in the research of new ingredients for new and innovation product development for sports nutrition. As a sportsperson and nutrition specialist, she is always looking for the best solutions for a balanced diet and a healthy lifestyle.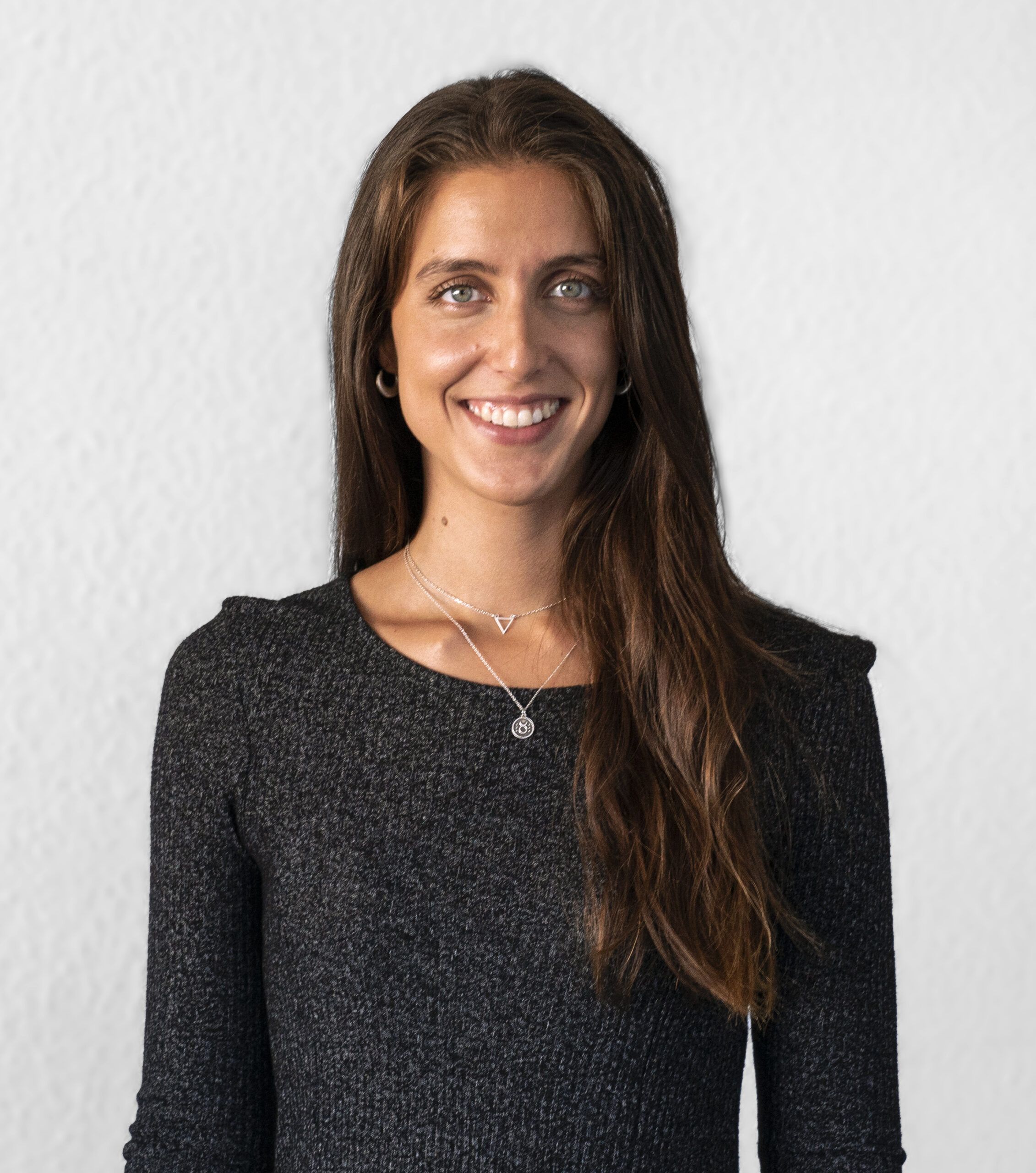 Learn more about Weider Collagen
Recent articles
66 products have been found in your country